COVID Protocol
Please do not come to class if you are feeling ill or have been exposed to people in your life who are sick. Please contact alecks@foxhavenfarm.org so we can discuss how to handle your absence.
Everyone is required to wear masks, inside and outside.
Before and after class, Fox Haven will sanitize any surfaces used. Hand Sanitizer will be available during class, and sanitizing/hand washing will be encouraged before class and after breaks, before preparing plants and tastings.
When we have tastings, we will spread out to the best of our ability. Maintaining at least 6 feet apart is required.
---
Fire, Air, Water, Earth! Science, Wisdom, & Fun, oh my! for Kids
June 12 @ 9:30 am

-

12:30 pm

$120.00 - $215.00
A fun, mindful experience for elementary-aged children focused on play, community, intention, thought, and… fun! Your kids will come home with new and deeper understandings of nature, their relationship with nature, themselves, and some new friends. Simon Arendt, Assistant Director of Catoctin Nature Preschool and Kindergarten, and Nicole Robinson, Mind-Body Coach, will facilitate games, crafts, music, nature exploration and skill-building, environmental science learning, mindfulness and meditation exercises, movement, breathwork, and group fun!
Embodying Fire, Air, Earth, and Water can help provide perspective and meaningful lessons for us all. Fire emboldens our passion to follow our dreams, Air helps us understand the power of our voices and actions, Earth shows us how to support ourselves while holding space for others, and Water teaches us how to flow toward nourishment and abundance! Over the course of the summer, participants will explore each element within the beautiful Fox Haven landscape. Each class will consist of three hours during which the group will work with each other to learn about how they can use powerful wisdom from the 4 elements in their day-to-day life for greater health, self-awareness, empowerment, creativity, social connection, attunement with nature, calm, and joy.
Best suited for children ages 7-11.
———-
About the Series
Fire (Saturday, June 12th)
-An introduction to the Four Elements: Fire, Air, Earth, Water
-Movement: A guided imagination-inspired movement journey through the 4 elements!
-Mantra: "With my Passion, I Ignite"
-Nature Skill Building: How to build a Fire. The role of fire in nature.
-Exploring the "Spark": A Fresh Start, Ideas, Inspiration, Curiosity, Confidence, Creativity, Excitement, Courage, Empowerment, Warmth
-Nature Craft: Melt crayons on hot rocks to put creative ideas into form
-Sit Spot Meditation: Find a special place to sit in nature and observe the power of the sun, of growth and vitality all around you. Use all the senses. Write or draw in a journal.
-Group Discussion/Game: What did you notice in nature? What do you notice in yourself? How much power in myself can I feel? Am I ready to try something new? What am I passionate about? What am I curious and excited about?
-Environmental Learning: Feel the warmth of the fiery sun and learn about the energy cycles of life – photosynthesis and the food web; food web game
Air (Saturday, July 10th)
-Mantra: "With my Voice, I Make Movement"
-Exploring the Voice: It feels good to express myself. Using my voice fans the fire in others. Taking action inspires and invites others to connect.
-Movement and Breathwork: Explore stretching and moving the body and moving the breath. How does breathing in different ways give us energy or calm us down? Exploring the voice, how it feels to make sounds from the diaphragm using the breath! Make some noise!
-Nature Walk: Notice places of stillness and windy places in the landscape. Learn about how wind impacts habitats, weather, and currents.
-Listening Meditation: Tune into the senses and notice what it is like to listen attentively to the sounds of nature. Notice how we can focus our attention to listen to others when they speak for better conversation skills. Use your voice to share with the group what you noticed.
-Expressing and Listening: Get groovy reading words jazz club style with snaps and an active listening ear.
-Musical Air Chorus: Use pans, rain sticks, drums, your voice! to create a symphony of a rising and falling thunderstorm.
Earth (Saturday, Aug 14th)
-Mantra: "Grounding Gives Me Life"
-Exploring the Power of Grounding: When I am grounded, I am better able to hold supportive space for others. Grounding gives me wisdom, structure, and connection to myself and all around me to support everyone and everything to grow.
-Walking Meditation: Take a guided nature walk, noticing with each step the feel of our feet on the earth. Touch the grasses, trees, and flowers and notice all that is supported by the earth. Finish seated and notice what it feels like to be still and grounded.
-Craft: Forage for natural materials and create your own mandala that you can hang in your room at home to remind you of connection to the earth and how to stay centered
-Environmental Learning: Get hands on in garden soil and explore the vast array of microscopic to macroscopic life forms. Learn about how soil supports life.
-Skill-building: spend some time in the garden working with the earth to plant, weed, or harvest. Try tastes of veggies or herbs and practice mindful eating and awareness with the senses
-Movement and Play: See how the earth is our playground. Design and move through a natural obstacle course!
Water (Saturday, Sept 11th)
-Mantra: "When in Flow, I Find Ease"
-Exploring Water's Flow: How can I listen to myself in order to find my flow? Can I see and appreciate the beauty and love in my life? Can I appreciate myself? When is it helpful to be flexible and allow myself to be supported by others?
-Mindful Movement: Let your body flow with easy and fun movement following the teachers' guidance.
-Nature Play: Explore the creek, finding areas of fast and slow flow. Look for and appreciate all of the life within and around the water. The macro and micro-invertebrates are calling!
-Environmental learning: Observe and learn about the water cycle that keeps water flowing from sky to ocean and back again!
-Craft: Use water from the creek to create a watercolor painting to take home.
-Gratitude Share and Meditation: Play a fun game sharing what you are grateful for, then notice how it feels to be grateful!
Drop-in classes will be available beginning April 1st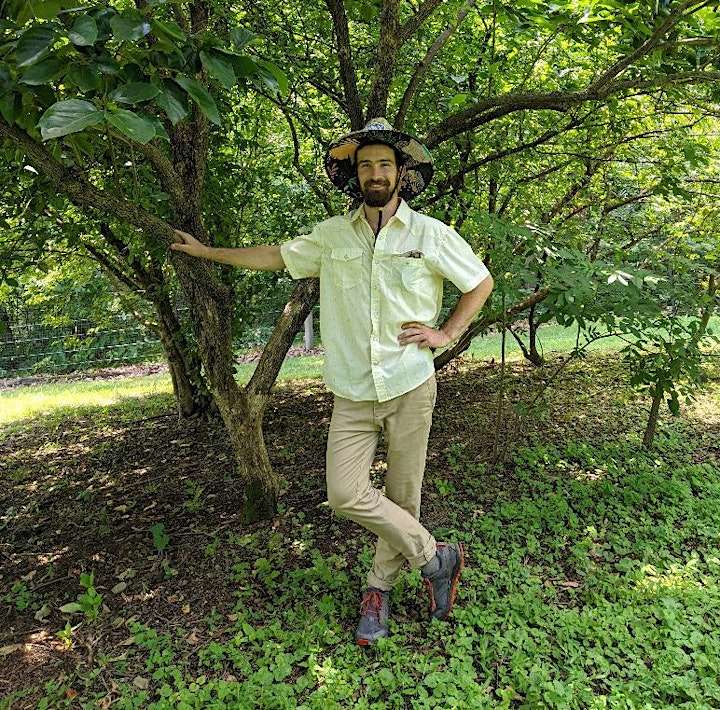 Simon Arendt
My name is Simon and I have worked with children through classrooms, camps, after school programs, and beyond for over 15 years, 6 years professionally. Currently I am the Assistant Director of Catoctin Sun Nature Preschool and Kindergarten in Frederick County, and also work part-time with an after school respite program that supports families in need. My education philosophy revolves around uplifting students and jump starting their personal, spiritual, physical, and educational journeys. Life is a wild ride, and I want to do all that I can to help prepare the world's children with the tools they need to maintain their own overall health as they develop and grow.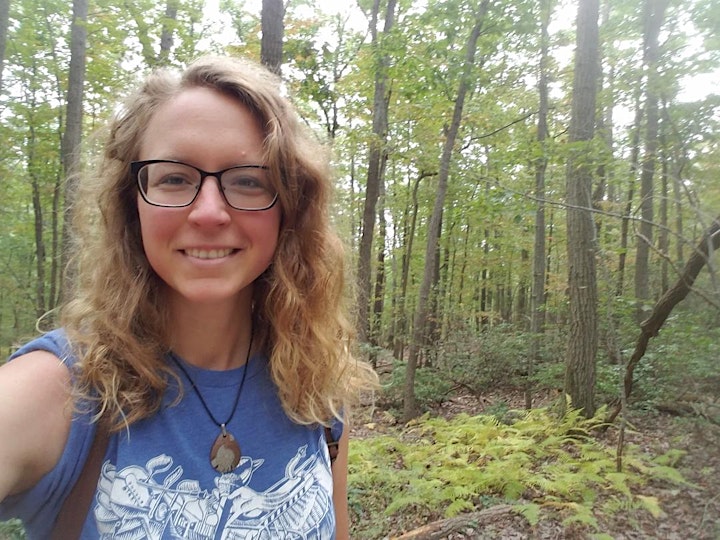 Nicole Robinson
Nicole is excited to bring together her skills and experience as a Mind-Body Coach and a Youth Facilitator for this special workshop series. As a
coach, she works with adults guiding them to connect with their bodies for healing and growth. She also works as a facilitator for a mental health program that connects kids socially with each other, with adult role models, with nature, and with themselves. She believes that living from our bodies is the key to developing self-trust and direction. And the way to heal when we have fallen out of balance. Her work with organic farming and gardening education grounds her in the lessons of nature – of which we are a part! If our children are guided to explore these connections from a young age, they will very soon be our leaders in living with purpose and joy!