COVID Protocol
Please do not come to class if you are feeling ill or have been exposed to people in your life who are sick. Please contact alecks@foxhavenfarm.org so we can discuss how to handle your absence.
Masks are optional during outdoor events. We will maintain 6 feet social distance at all times. If you are not vaccinated, we request that you please wear a mask during outdoor events. Everyone is required to wear masks indoors.
Refund Policy
All class ticket sales are considered a donation to Fox Haven and help us to fulfill our mission. Full refunds (minus a 20% processing fee) will be given to any participant canceling at least 30 days prior to the scheduled class date. Due to the nature of full series commitments, no refunds will be processed once the series has started.
Enrollment cannot be transferred to another class. If you are within the 30-day cancellation period, it is best to request a refund and sign up for the desired replacement.
---
Call for Herbal Garden Volunteers & Tour
February 5, 2022 @ 12:00 pm

-

2:00 pm

Free
Join us for a volunteer and intern info session to learn how you can get involved in our herbal gardens and orchards at Fox Haven. We'll sip tea, tour some of the buildings we use and we'll walk out to the orchard and gardens weather permitting.
Volunteering
Every season we accept volunteers to come to work in our herbal gardens and orchards and help us brew teas for events, set up before classes, or participate in garden work. Interested volunteers receive weekly emails during the growing season with open hours and tasks they can choose to volunteer for. Volunteers are not required to respond to these emails, they are free to volunteer as their schedule allows but we do request an in-person meeting for orientation before volunteering, which this event can fulfill.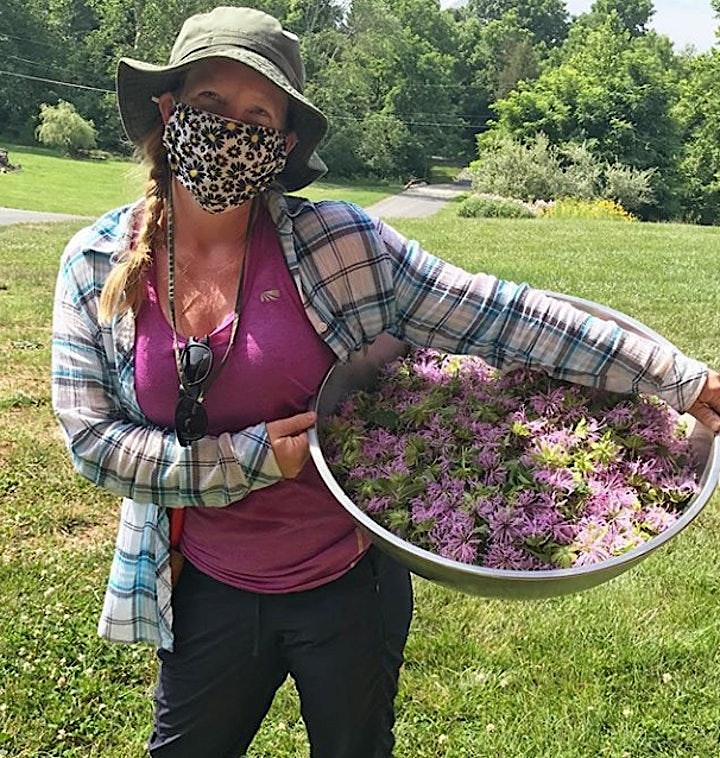 Interning
We accept 5 Herbal Garden Interns for a Spring session (March – July) and a Fall session(July – November). Interns work 2-3 days per week – Wednesday and Friday mornings and the occasional Saturdays and Sundays. Interns receive training in growing, harvesting, processing, and using herbs through hands-on practice as well as an Herbal CSA share. Please look at our Herbal CSA for more information on this offering.
The Internship program is a commitment that you make to our farm and CSA and a commitment that we make to you to offer you the most complete apprenticeship we can to deepen your connection to herbs, hone your organoleptic skills (ability to taste and smell to identify species and potency) and introduce you to the practice of tending herbal crops.
About LandBack Tax
Beginning in 2022, Fox Haven will pay $2 from every ticket sale to the Piscataway Land Trust as a LandBack tax for the land Fox Haven inhabits. Land taxes to indigenous nations function similarly to paying rent or a home mortgage. Payments such as a mortgage provide access to living space, whereas LandBack taxes recognize our access to stolen Indigenous land.
The Piscataway Land Trust is a long-term Indigenous-led effort led by the 501(c)(3) Cedarville Band of Piscataway Indians Inc. to restore and rematriate ancestral land and sovereignty in the Chesapeake region to Piscataway and other Chesapeake Indigenous people. To learn more or pay land tax, visit: https://www.piscatawayindians.com/projects