COVID Protocol
Please do not come to class if you are feeling ill or have been exposed to others who are sick. Please contact alecks@foxhavenfarm.org so we can discuss how to handle your absence.
Masks are optional during all events. If you learn that you have COVID within 5 days after class, we ask that you please notify us so that we can inform participants about possible exposure.
---
Fox Haven Foragers: Level 1 (Session 2) SOLD OUT
February 27, 2021 @ 1:00 pm

-

4:00 pm
.
Join us for the sixth year of Fox Haven Foragers. In this Level 1 series, we'll visit some common favorites like milkweed, goldenrod, cattail and elderberry. We'll also introduce some seasonal species to our forage like witch hazel, Paw Paw, sumac, and aronia.
Fermenting blackberry leaves for tea, hunting for edible mushrooms, plucking ripe Paw Paw, cooking up cattail, propagating and stewarding wild species and so much more will be explored this year! Each Foragers class will include plant ID, foraging, and processing the season's bounty with local guides from diverse backgrounds and skill-sets.
Class runs from 1 pm to 4 pm on the second Saturday of each month from February through November. The first 2 hours of class will be held in the field, gathering plants and learning botany skills. The last hour is spent processing and preparing the harvest into a tasty meal or a take-home medicinal.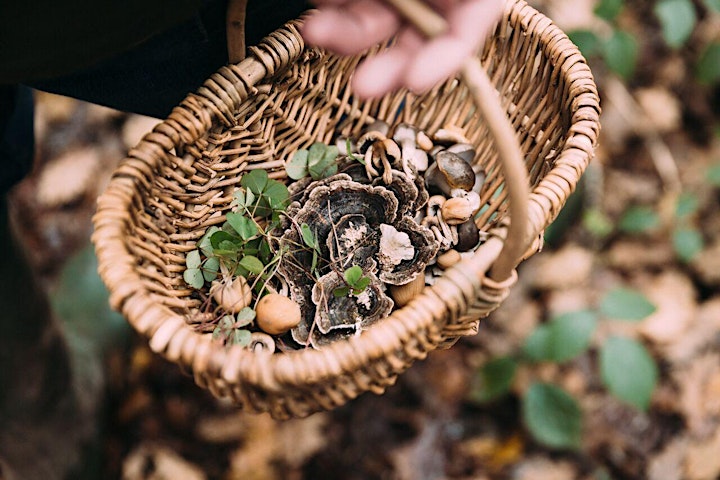 SERIES SCHEDULE
2/13: Ethics of Foraging and Elderberry Propagation with Lacey Walker
3/13: Willow, Witch Hazel and Walnut with Taylor Roman
4/10: Spring Mushroom Foray with Jared Urchek (Field Trip)*
5/8: Friends and Foes Plants with Lacey Walker
6/12: Cattail and Milkweed with Nick Spero
7/10: Fermented Blackberry Tea Leaves & Botanical Soda with Lacey Walker
8/14: Herbal First Aid with Katelyn Jarkowiec
9/11: Paw Paw Haul with Taylor Roman
10/9: Fall Mushroom Foray with Sam Feld (Field Trip)*
11/13: Seed Saving & Propagation with Lacey
*Some classes will be held at a location outside of Fox Haven
Whole Series Cost: $380.00
—
Looking for more opportunities to learn about foraging? Check out Level 2 Foragers: Advanced Land Stewardship & Reciprocity
https://www.eventbrite.com/e/level-2-foragers-advanced-land-stewardship-reciprocity-early-bird-tickets-130455448759
Refund Policy
·   All class ticket sales are considered a donation to Fox Haven and help us to fulfill our mission. Full refunds (minus a 20% processing fee) will be given to any participant canceling at least 30 days prior to the scheduled class date. Due to the nature of full series commitments, no refunds will be processed once the series has started.
·   Enrollment cannot be transferred to another class. If you are within the 30-day cancellation period, it is best to request a refund and sign up for the desired replacement.
About LandBack Tax
Beginning in 2022, Fox Haven will pay $2 from every ticket sale to the Piscataway Land Trust as a LandBack tax for the land Fox Haven inhabits. Land taxes to indigenous nations function similarly to paying rent or a home mortgage. Payments such as a mortgage provide access to living space, whereas LandBack taxes recognize our access to stolen Indigenous land.
 The Piscataway Land Trust is a long-term Indigenous-led effort led by the 501(c)(3) Cedarville Band of Piscataway Indians Inc. to restore and rematriate ancestral land and sovereignty in the Chesapeake region to Piscataway and other Chesapeake Indigenous people. To learn more or pay land tax, visit: www.piscatawayindians.com/projects
Weather Policy
In the event that inclement weather is predicted ahead of an event, you will receive 48 hours' notice of cancellation or rescheduling. Otherwise, the event is assumed to be rain or shine. An alternative location may be provided if shelter is needed. We do not offer refunds for postponed events or no-shows. However, if Fox Haven cancels, a full refund will be issued.