COVID Protocol
Please do not come to class if you are feeling ill or have been exposed to people in your life who are sick. Please contact alecks@foxhavenfarm.org so we can discuss how to handle your absence.
With the new variant spreading rapidly, we ask all participants to wear a mask both indoors and outdoors. Please do your best to keep 6 feet social distance at all times. If you learn that you have COVID within 5 days after class, we ask that your please notify us so that we can inform participants about a possible exposure. 
---
Kid's Nature Arts & Crafts: Pigment making and painting
August 7, 2021 @ 2:00 pm

-

4:00 pm
At Fox Haven, we recognize that art is a vitally important learning tool for children, whether they are learning in public school or at home. With this in mind, we would like to provide the opportunity for your kids to explore nature, creativity, and self-expression, all while maintaining a safe social distance.Kids will love this fun pigment making and painting craft that is super easy to make for kids of all ages! We'll start off by taking a walk in nature collecting flowers and leaves along the way. Then, we'll head into the dairy parlor classroom to make paintbrushes using the nature we collected! Each child will have the chance to let their creative mind run wild as they paint using their handmade brushes.
*To maintain proper social distance, class will be limited to 6 participants (1 parent is welcome to stay for the duration of class).
* Each child will receive their own set of sanitized supplies to use during class
*This class is best suited for children between the ages of 5-9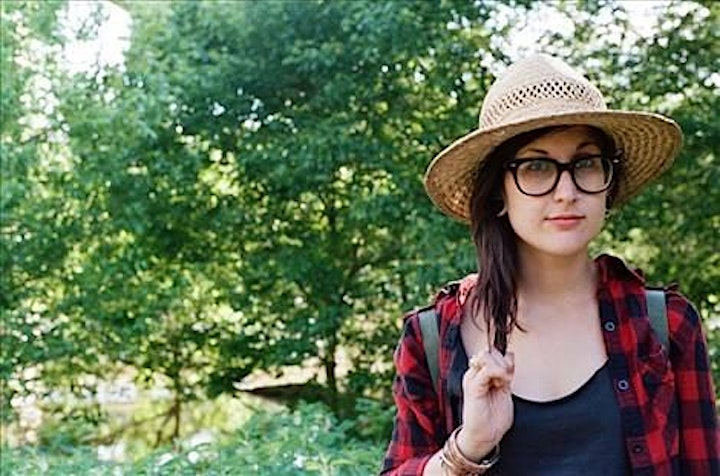 About the Speaker
Ashley Hoffman is a Frederick County native, who brings her passion for this land to her work at Fox Haven. She is an artist focused in photography and mixed media. Within her work, she creates a dialogue for important social and environmental issues. Ashley enjoys being part of the Fox Haven team, expressing her creativity in the artwork in Fox Haven's posters and promotional materials for classes and events. Ashley is also an herbalist who advocates for accessibility in healthcare and herbalism. She hopes to inspire students and visitors of Fox Haven to create positive relationships with their own health, the earth and one another.
Refund Policy
All class ticket sales are considered a donation to Fox Haven and help us to fulfill our mission. Full refunds (minus a 20% processing fee) will be given to any participant canceling at least 30 days prior to the scheduled class date. Due to the nature of full series commitments, no refunds will be processed once the series has started.
Enrollment cannot be transferred to another class. If you are within the 30-day cancellation period, it is best to request a refund and sign up for the desired replacement.
About LandBack Tax
Beginning in 2022, Fox Haven will pay $2 from every ticket sale to the Piscataway Land Trust as a LandBack tax for the land Fox Haven inhabits. Land taxes to indigenous nations function similarly to paying rent or a home mortgage. Payments such as a mortgage provide access to living space, whereas LandBack taxes recognize our access to stolen Indigenous land.
The Piscataway Land Trust is a long-term Indigenous-led effort led by the 501(c)(3) Cedarville Band of Piscataway Indians Inc. to restore and rematriate ancestral land and sovereignty in the Chesapeake region to Piscataway and other Chesapeake Indigenous people. To learn more or pay land tax, visit: https://www.piscatawayindians.com/projects