COVID Protocol
Please do not come to class if you are feeling ill or have been exposed to people in your life who are sick. Please contact alecks@foxhavenfarm.org so we can discuss how to handle your absence.
Masks are optional during outdoor events. We will maintain 6 feet social distance at all times. If you are not vaccinated, we request that you please wear a mask during outdoor events. Everyone is required to wear masks indoors. If you learn that you have COVID within 5 days after class, we ask that you please notify us so that we can inform participants about possible exposure.
---
Level 2 Foragers: Advanced Land Stewardship & Reciprocity SOLD OUT
February 28, 2021 @ 9:00 am

-

1:00 pm
.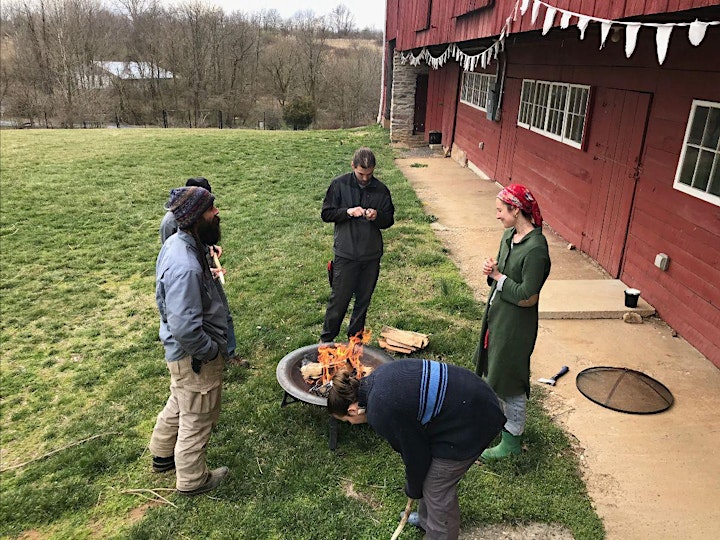 In Level 1, Foragers were exposed to a wide variety of plants and skills and began to build the concept of reciprocity. In Level 2 we will take those lessons and put them into action by designing and stewarding a Foragers Patch that will ground us in our ecosystem and the complex relationships within it. Each month we will still continue to learn new skills and plants, welcome guest teachers and go on field trips, while always coming back to our Patch to practice the responsibility of stewardship as a group.
If you have at least 1 year of foraging experience, or if you have already taken Fox Haven Foragers Level 1– this level 2 foraging series is meant to help you tighten your skills and deepen your direct relationship with the ecosystem you are in. Monthly meetings will be on the 2nd Sunday of the month from 9am-1 pm February through November. We will also have three Zoom conversation classes throughout the season. Those dates will be February 24th, May 26th and October 29th from 7:30-8:30 pm.
Level 2 Foragers will learn skills like:
Mycoremediation and Forest Inoculation
Pruning for Tree Health and Bark Harvest
Collecting and Processing Nuts, Flowers and Seeds for Flour
Intermediate and Advanced Botany and Ecosystem Study
Population Dynamics and Indicators
Phenologic Journaling and Harvest Mapping
Medicinal Root Processing and Preserving
Canning, Freezing, Fermenting and Drying Harvests
Uses and Awareness of 'Invasive' Plants, Diseases and Insects
Tapping Trees for Sap Harvesting
Land Stewardship, Design and Rewilding
Some new plants we might meet or go deeper with are:
Japanese Knotweed, Barberry, Bloodroot, Spicebush, Japanese Honeysuckle, Sweetflag, Eastern Red Cedar, Oak, Chestnut, Yellow Dock, White Clover, Red Bud Tree, American Beech, Black Walnut, English Ivy, Watercress, Cattail, Willow, Wild Ginger, Wild Geranium, Sumac and various Mushroom species for remediation and eating.
$400 – Limit to 15 people for the year.
$20 OFF Early Bird Discount ends December 15th
Scholarship available for 1 student who is willing to take photographs and blog for Fox Haven about the Foragers experience for the year. Half price ticket.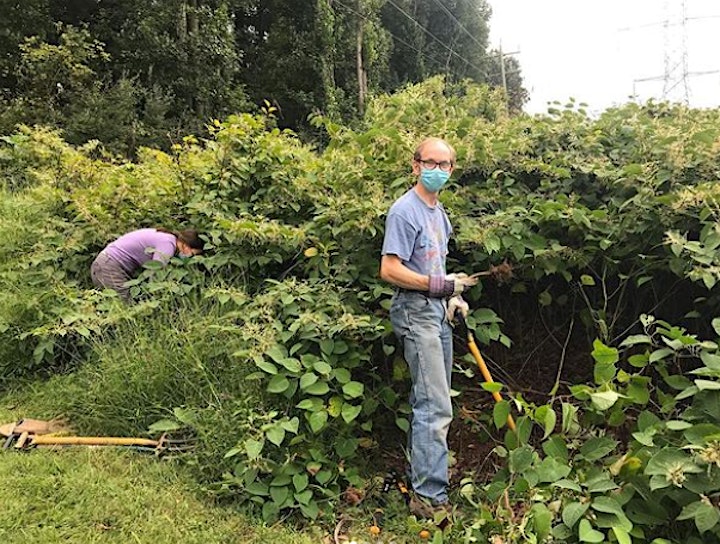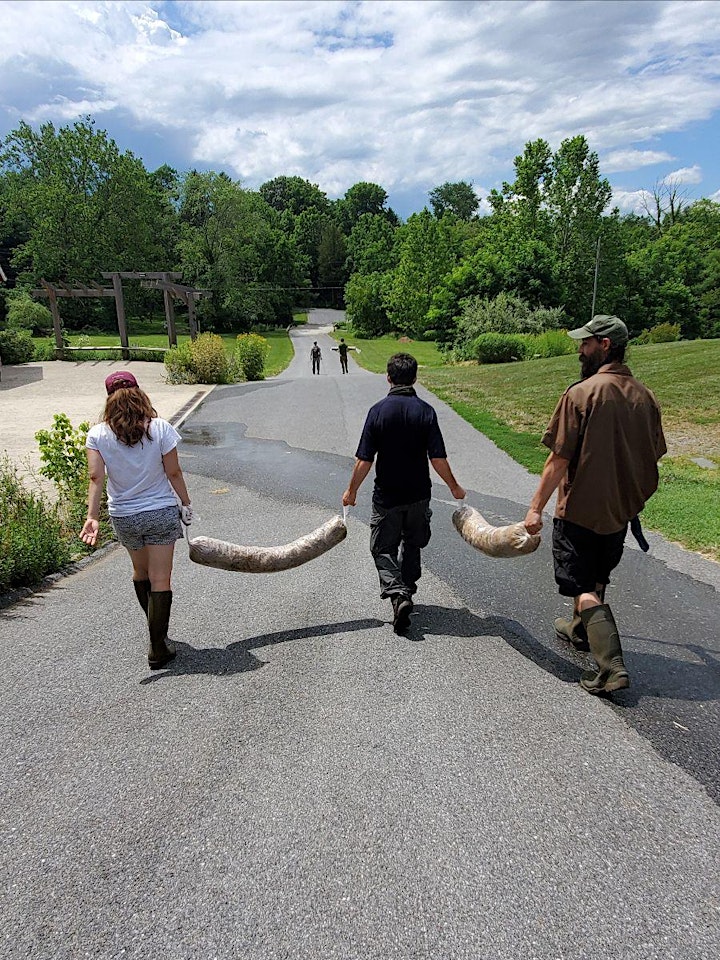 Refund Policy
·   All class ticket sales are considered a donation to Fox Haven and help us to fulfill our mission. Full refunds (minus a 20% processing fee) will be given to any participant canceling at least 30 days prior to the scheduled class date. Due to the nature of full series commitments, no refunds will be processed once the series has started.
·   Enrollment cannot be transferred to another class. If you are within the 30-day cancellation period, it is best to request a refund and sign up for the desired replacement.
About LandBack Tax
Beginning in 2022, Fox Haven will pay $2 from every ticket sale to the Piscataway Land Trust as a LandBack tax for the land Fox Haven inhabits. Land taxes to indigenous nations function similarly to paying rent or a home mortgage. Payments such as a mortgage provide access to living space, whereas LandBack taxes recognize our access to stolen Indigenous land.
 The Piscataway Land Trust is a long-term Indigenous-led effort led by the 501(c)(3) Cedarville Band of Piscataway Indians Inc. to restore and rematriate ancestral land and sovereignty in the Chesapeake region to Piscataway and other Chesapeake Indigenous people. To learn more or pay land tax, visit: www.piscatawayindians.com/projects
Weather Policy
In the event that inclement weather is predicted ahead of an event, you will receive 48 hours' notice of cancellation or rescheduling. Otherwise, the event is assumed to be rain or shine. An alternative location may be provided if shelter is needed. We do not offer refunds for postponed events or no-shows. However, if Fox Haven cancels, a full refund will be issued.