COVID Protocol
Please do not come to class if you are feeling ill or have been exposed to people in your life who are sick. Please contact alecks@foxhavenfarm.org so we can discuss how to handle your absence.
Masks are optional during outdoor events. We will maintain 6 feet social distance at all times. If you are not vaccinated, we request that you please wear a mask during outdoor events. Everyone is required to wear masks indoors. If you learn that you have COVID within 5 days after class, we ask that you please notify us so that we can inform participants about possible exposure.
---
Spring Equinox Mindful Outdoor Experience with Julie Kaus
April 23 @ 11:00 am

-

12:30 pm
Join seasoned yoga teacher and Mindful Outdoor Guide, Julie Kaus for a meandering nature connection experience that includes:
Gentle Yoga Movement ~ Breathing & Centering Exercises ~ Walking with Awareness ~ Nature Meditation ~ Sharing Circle
All are welcome, we will be moving slowly & comfortably with the simple intention
of letting nature be our guide to:
be present through sensory awareness
remember our connection with the living earth
restore balance between modern-day living & the pace of nature
use nature to ground, regulate & self soothe
Mindful connection with the outdoors is crucial for cultivating a balanced, inspired and fulfilled life. Let yourself be guided…
🌿
For your body: Release stress, breathe fresh air and get moving.
For your mind: Settle your awareness on nature's soothing atmosphere.
For your spirit: Venture into the natural world to gain inspiration from the living earth. 🌱
WHAT TO BRING:
~ An open mind. Come without expectations other than to let nature be our guide.
~ Wear comfortable clothing & dress in layers that are appropriate for current conditions
~ Wear comfortable walking shoes and nothing with a smooth tread. Be prepared for mud, water and slightly uneven ground
~ A small back/fanny pack is recommended to carry water and any medication, items that you may need
~ Something to sit on. We will take time for a short sitting meditation. If you don't want to sit directly on the ground an old towel or a camp seat will work. Logs and rocks will also be available.
Weather: in the event that heavy rain, storm or adverse conditions are in the forecast, a decision will be made one hour prior to class start time.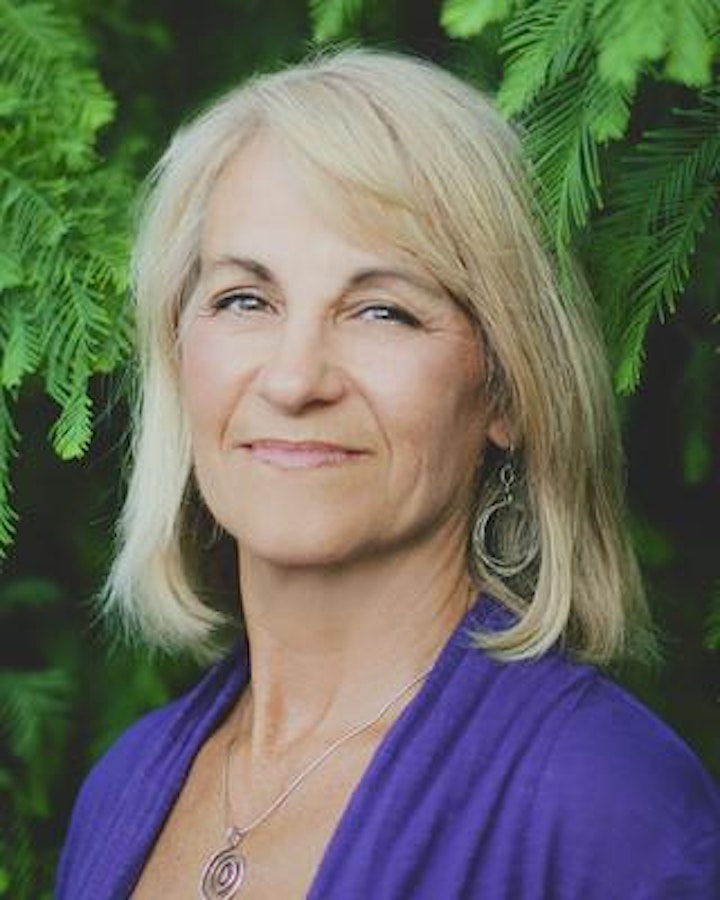 Meet your teacher, Julie Kaus!
Julie is a Licensed Clinical Social Worker, Yoga Teacher, Wellness Educator & Mentor. Clients receive assistance to access their innate wisdom and creative energies for optimal living. Anyone wishing to grow, change and evolve will benefit from this interactive, integrative and complementary approach can visit www.livingbalanced.org/
_________________________________________________________________________________________________
Proceeds from ticket sales will support Fox Haven's BIPOC Scholarship Program. This offering is a way for Fox Haven to acknowledge the structures of privilege that undermine the wellness of black and brown-skinned people, and to create opportunities for people to heal and thrive.
If you identify as BIPOC and are interested in receiving discounts on classes, rentals, or retreats, please fill out our interest form here.
Refund Policy
·   All class ticket sales are considered a donation to Fox Haven and help us to fulfill our mission. Full refunds (minus a 20% processing fee) will be given to any participant canceling at least 30 days prior to the scheduled class date. Due to the nature of full series commitments, no refunds will be processed once the series has started.
·   Enrollment cannot be transferred to another class. If you are within the 30-day cancellation period, it is best to request a refund and sign up for the desired replacement.
About LandBack Tax
Beginning in 2022, Fox Haven will pay $2 from every ticket sale to the Piscataway Land Trust as a LandBack tax for the land Fox Haven inhabits. Land taxes to indigenous nations function similarly to paying rent or a home mortgage. Payments such as a mortgage provide access to living space, whereas LandBack taxes recognize our access to stolen Indigenous land.
 The Piscataway Land Trust is a long-term Indigenous-led effort led by the 501(c)(3) Cedarville Band of Piscataway Indians Inc. to restore and rematriate ancestral land and sovereignty in the Chesapeake region to Piscataway and other Chesapeake Indigenous people. To learn more or pay land tax, visit: www.piscatawayindians.com/projects
Weather Policy
In the event that inclement weather is predicted ahead of an event, you will receive 48 hours' notice of cancellation or rescheduling. Otherwise, the event is assumed to be rain or shine. An alternative location may be provided if shelter is needed. We do not offer refunds for postponed events or no-shows. However, if Fox Haven cancels, a full refund will be issued.