COVID Protocol
Please do not come to class if you are feeling ill or have been exposed to people in your life who are sick. Please contact alecks@foxhavenfarm.org so we can discuss how to handle your absence.
With the new variant spreading rapidly, we ask all participants to wear a mask both indoors and outdoors. Please do your best to keep 6 feet social distance at all times. If you learn that you have COVID within 5 days after class, we ask that your please notify us so that we can inform participants about a possible exposure. 
---
Herbs for Digestive Support with Lacey Walker
July 18, 2021 @ 10:00 am

-

12:00 pm
You may know that a healthy gut leads to an overall healthy body. In this class, you'll receive a brief anatomy and physiology lesson, then, we'll head to the garden to explore the fresh herbs in their natural environment.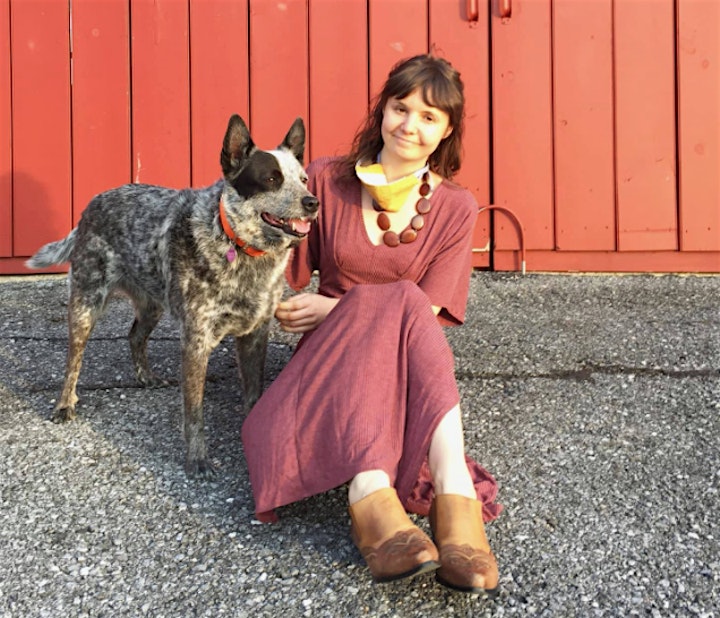 About the Speaker
Lacey Walker: Fox Haven Learning Center Herb Farm, CSA & Herb Internship Manager
Lacey is an educator whose passion for herbs led to becoming Fox Haven's herb farmer, herbalist, forager, and plant educator. While teaching English to non-native speakers in DC, Lacey began facilitating peer to peer learning, a style of group learning. As Director of the Learning Center Farm, she created the Fresh Herbal CSA in 2017 and established Fox Haven's Herbal Internship Program in 2018. A lifelong learner, Lacey studies with noted experts and has completed two years of apprenticeship at the Wild Ginger Herbal Center (formerly Centro Ashe), as well as two study trips to Costa Rica and training on the body, with Tammi Sweet of Heartstone Herbal School. In 2017, she completed coursework on fermentation with Sandor Katz in Tennessee, and in 2019, completed an apprenticeship with Susquehanna Apothecary, where she honed medicine making skills.
Refund Policy
All class ticket sales are considered a donation to Fox Haven and help us to fulfill our mission. Full refunds (minus a 20% processing fee) will be given to any participant canceling at least 30 days prior to the scheduled class date. Due to the nature of full series commitments, no refunds will be processed once the series has started.
Enrollment cannot be transferred to another class. If you are within the 30-day cancellation period, it is best to request a refund and sign up for the desired replacement.
About LandBack Tax
Beginning in 2022, Fox Haven will pay $2 from every ticket sale to the Piscataway Land Trust as a LandBack tax for the land Fox Haven inhabits. Land taxes to indigenous nations function similarly to paying rent or a home mortgage. Payments such as a mortgage provide access to living space, whereas LandBack taxes recognize our access to stolen Indigenous land.
The Piscataway Land Trust is a long-term Indigenous-led effort led by the 501(c)(3) Cedarville Band of Piscataway Indians Inc. to restore and rematriate ancestral land and sovereignty in the Chesapeake region to Piscataway and other Chesapeake Indigenous people. To learn more or pay land tax, visit: https://www.piscatawayindians.com/projects